Balconies and Dining Tables
1987, Verulam
On the balcony, the crackling, slow, long drags Below, pedestrians on the busy street The Elder's face lit by the glow of the ember, enough to hint a sign, was it concern, before it was hidden by exhaled smoke The scent mixing with dhania and mint and the sounds with the TV reporting another alert The hopeless days, then, burned and festered, transpiring from a litany of murders into the years ahead as they were read into the record from a prompter.
The Elders' voice, exhaled slowly, The Study observed, closer, the expression was less concern suggesting all the madness was, in some way, sensible.
The distant green hills, covered in black night, echoes of mayhem from corrugated bellies life preparing for burial in the approaching attraction the grass clothed, as the dutiful moon behind the cloud, and morning rays somewhere far away, which by a morrow's noon would certainly scorch and sear
The starved caged spirits that would no longer grin nor slow their paces toward life's bidding knocks but suffer jabs and kicks that would consume us one by one.
The sense lay there in the voice, trained aloof distance An attitude that kept us marching quietly, bearing all weight even after you'd gone, and into all the nights ahead all quiet aloneness the many leavings and waitings bred.
The kitchen now without delicate hands, but life's scent has not left, the mayhem grew yet, all the quiet love remains.
trumanity, 11 May 2018, 20 May 2022
---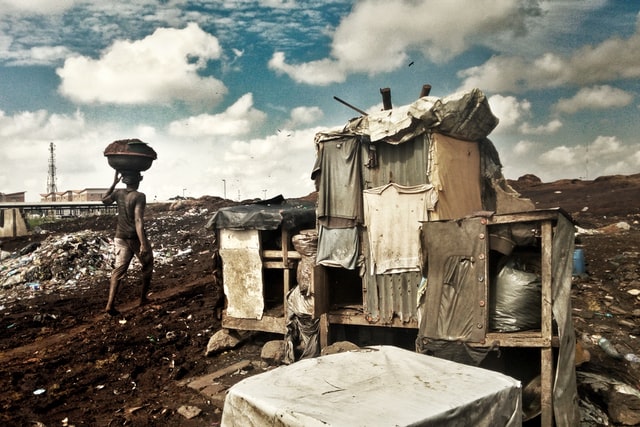 #
poetry
#
crosstitutional
ShareAlike,creditauthor, title & links to work &CC-BY-SA 4.0 Intl Licence